19th July 2018
Mostly Comedy at The Sun Hotel, Hitchin
19th July 2018.
Tony Law (Preview), Hattie Hayridge, Doggett & Ephgrave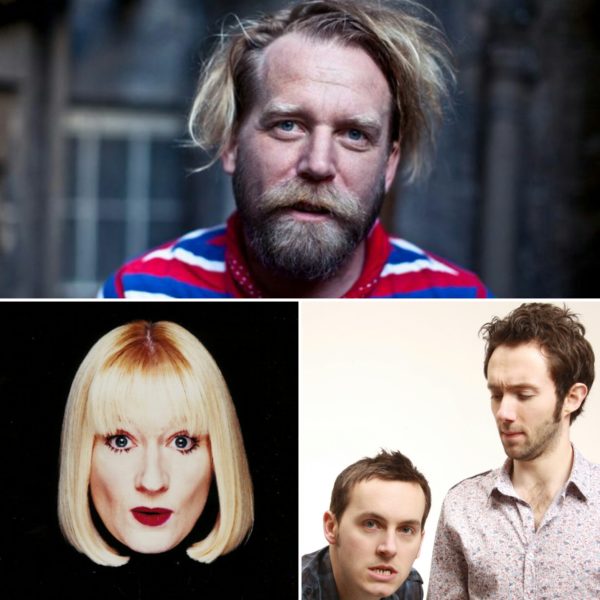 A grab-bag of stand-up, sketches and music from the finest acts on the scene, hosted by the comic duo, Doggett & Ephgrave.
19th July's Hitchin line-up features:
A preview from TONY LAW
(WORK-IN-PROGRESS)
(As seen on 'Have I Got News For You', Never Mind The Buzzcocks', '8 Out of 10 Cats', 'Russell Howard's Good News' and 'Stewart Lee's Comedy Vehicle)
(Triple Chortle Award Winner and Foster's Comedy Award Nominee)
'One of the finest and funniest comics on the circuit (Time Out)
'Form-busting and hugely enjoyable' (The Times)
'Clever and blithely zany' (Daily Telegraph)
'An ever-changing, hard-to-contain, force of nature' (The Guardian)
Stand-up from HATTIE HAYRIDGE
(Holly in the cult classic, 'Red Dwarf'.)
(As seen on BBC's 'Have I Got News For You', 'It's Kevin' and 'Jonathan Creek') 'Shy wit masks a razor edge humour. An iron fist inside a velvet glove.' (Daily Mail)
'Fantastic' (Chortle)
'Terrific' (Ben Elton)
Hosted by DOGGETT & EPHGRAVE
'A keen eye for the absurd. Polished, natural comedians' (Camden Fringe Voyeur)
'A good comedy double act: bright, clean-cut, have a sparky chemistry with a good line when it comes to gentle self-deprecation' (Three Weeks)
'Performed with such confidence and enthusiasm I wished they'd been playing to a packed room' (Chortle)
'A great set-up for cringe comedy' (Fest) .
Bar open all day. Doors at 7:30pm. SHOW STARTS AT 8:00pm.
PRESALE TO MOSTLY COMEDY MAILING LIST ON SATURDAY 3RD FEBRUARY AT 9:00AM. GENERAL SALE ON MONDAY 5TH FEBRUARY AT 9:00AM (SUBJECT TO AVAILABILITY).
Purchasing a ticket guarantees admission on the date specified. You are guaranteed a seat, PROVIDING YOU ARRIVE BY 7:45PM. If you arrive after that time, your seat may be released.
Line-up may be subject to last-minute alteration.