4th October 2018
Mostly Comedy at The Sun Hotel, Hitchin
4th October 2018.
John Thomson, Jenny Collier, Doggett & Ephgrave (PLEASE NOTE: CHANGE OF VENUE)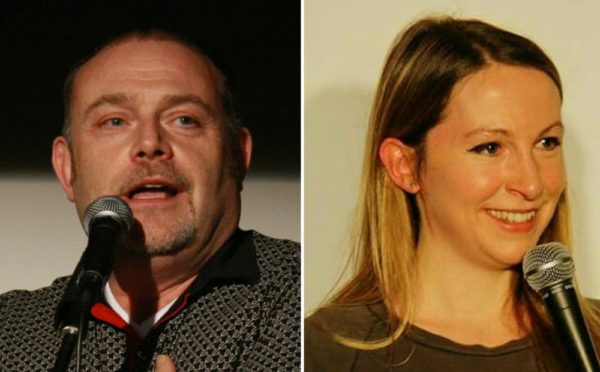 PLEASE NOTE: This event has moved to a different venue to originally advertised.
A grab-bag of stand-up, sketches and music from the finest acts on the scene, hosted by the comic duo, DOGGETT & EPHGRAVE ('A keen eye for the absurd. Polished, natural comedians' – Camden Fringe Voyeur).
4th October's bill includes stand-up from the Perrier Award-winning JOHN THOMSON (star of 'The Fast Show', 'Cold Feet' 'Knowing Me, Knowing You with Alan Partridge', 'Paul & Pauline Calf's Video Diaries', 'Coronation Street', 'Wallace & Gromit: The Curse of the Were-Rabbit' and more) and JENNY COLLIER (BBC2's 'Rhod Gilbert's Stand Up to Shyness' and BBC Radio 4 Extra's 'Comedy Club'; 'Excellent ★★★★★ – EdFest)
Doors at 7:40pm. SHOW STARTS AT 8:00pm.
PRE-SALE TO MOSTLY COMEDY MAILING LIST ON SUNDAY 23RD SEPTEMBER AT 9:00AM (VISIT WWW.MOSTLYCOMEDY.CO.UK TO JOIN). GENERAL SALE ON MONDAY 24TH SEPTEMBER AT 9:00AM, SUBJECT TO AVAILABILITY.
Visit www.mostlycomedy.co.uk to join the mailing list.
Line-up may be subject to last-minute alteration.