6th December 2018
Mostly Comedy at The Maltings Arts Theatre, St Albans
6th December 2018.
Norman Lovett, Phil Kay, Doggett & Ephgrave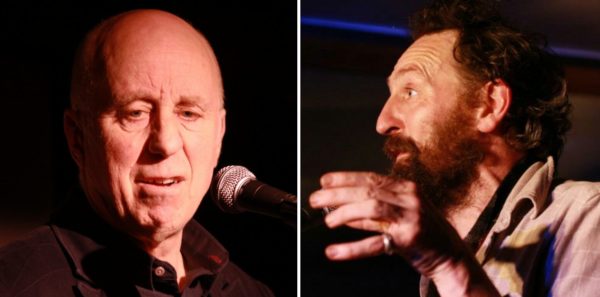 A grab-bag of stand-up, sketches and music from the finest acts on the scene, hosted by the comic duo, DOGGETT & EPHGRAVE ('A keen eye for the absurd. Polished, natural comedians' – Camden Fringe Voyeur).
6th December's bill includes stand-up from NORMAN LOVETT (Holly in the cult classic 'Red Dwarf'; 'exquisite' – Guardian) and stand-up from the Perrier Nominated, British Comedy Award Winner PHIL KAY (as seen on 'QI' and 'Russell Howard's Good News'; 'you have to be born with comic talent such as his. It's a gift from the gods; a freewheeling mind that's utterly without boundary' ★★★★★ – Metro)
Doors at 7:40pm. SHOW STARTS AT 8:00pm.
PRE-SALE TO MOSTLY COMEDY MAILING LIST ON SATURDAY 22ND SEPTEMBER AT 9:00AM (VISIT WWW.MOSTLYCOMEDY.CO.UK TO JOIN). GENERAL SALE ON MONDAY 24TH SEPTEMBER AT 9:00AM, SUBJECT TO AVAILABILITY.
Visit www.mostlycomedy.co.uk to join the mailing list.
Line-up may be subject to last-minute alteration.