MC Festival – 16th July 2019
Mostly Comedy at The Market Theatre, Hitchin
MC Festival – 16th July 2019. Jenny Collier (preview), Dave Bibby (preview), Doggett & Ephgrave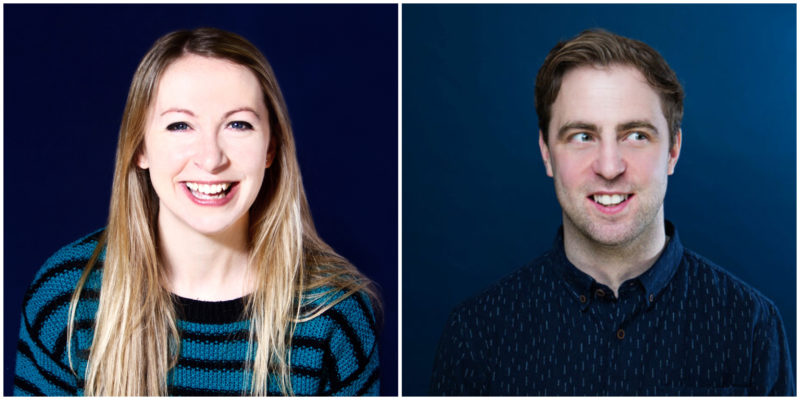 TUESDAY
A split-bill of comedy previews from some of the finest acts on the scene, hosted by the comic duo, Doggett & Ephgrave.
16th July's Market Theatre Hitchin line-up features:
An Edinburgh preview from JENNY COLLIER
(As heard on BBC Radio 4 and BBC Radio 4 Extra)
'Refreshingly original.' ★★★★ (Broadway Baby)
'Excellent ★★★★★ (EdFest)
'Clearly a rising star' (Bruce Dessau)
'One to watch' (Edinburgh Evening news)
An Edinburgh preview from DAVE BIBBY
(Musical Comedy Awards Audience Favourite 2018)
'Stormed onto the stage, captivating the audience with his upbeat musical offerings… a true performer' (British Comedy Guide)
'Great comic timing' (The Stage)
'Simply hilarious' (Entertainment Focus)
'Self-deprecating brilliance' (The Mumble)
Hosted by DOGGETT & EPHGRAVE
'A keen eye for the absurd. Polished, natural comedians' (Camden Fringe Voyeur)
'A good comedy double act: bright, clean-cut, have a sparky chemistry with a good line when it comes to gentle self-deprecation' (Three Weeks)
'Performed with such confidence and enthusiasm I wished they'd been playing to a packed room' (Chortle)
'A great set-up for cringe comedy' (Fest)
Doors at 7:20pm. SHOW STARTS AT 7:30pm.
MAILING LIST PRE-SALE FOR BRONZE (15TH, 16TH & 17TH ALL-INCLUSIVE) SILVER (15TH, 16TH, 17TH & 19TH ALL-INCLUSIVE) AND GOLDEN (WHOLE WEEK) FESTIVAL TICKETS FROM SATURDAY 18TH MAY AT 9:00AM. GENERAL SALE FROM MONDAY 20TH MAY AT 9:00AM (SUBJECT TO AVAILABILITY). Visit www.mostlycomedy.co.uk to join the mailing list.
Purchasing a ticket guarantees admission on the date specified. You are guaranteed a seat, PROVIDING YOU ARRIVE BY 7:10PM. If you arrive after that time, your seat may be released.
Line-up may be subject to last-minute alteration.