Previous Shows
22nd July 2017 (Letchworth Arts Takeover)
Saturday July 22nd 2017, The Wynd, Letchworth Garden City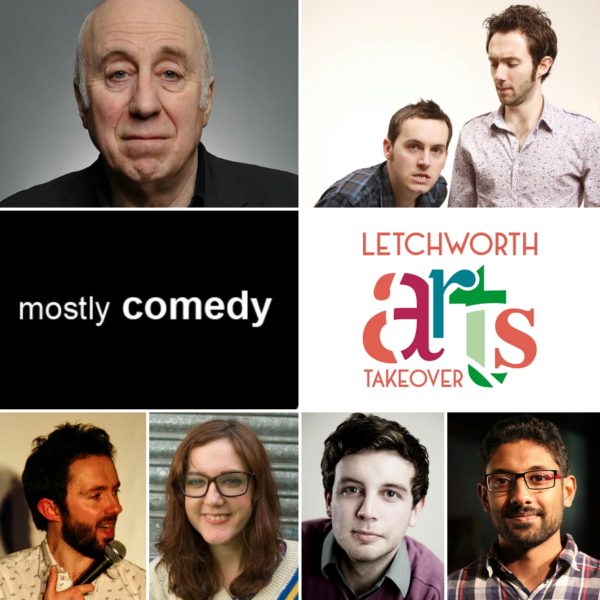 Norman Lovett, David Ephgrave, Thom Tuck, Gráinne Maguire, Hari Sriskantha, Doggett & Ephgrave.
---
A selection of Edinburgh previews from the finest acts on the scene, presented on a free outdoor stage by Doggett & Ephgrave as part of Letchworth's annual Arts Takeover event.
Featuring NORMAN LOVETT (Holly in Red Dwarf)
'Exquisite stand-up comedy' (Guardian)
DAVID EPHGRAVE
'As smooth as they come' (BBC.co.uk)
THOM TUCK
'Charming' (Independent)
GRÁINNE MAGUIRE
'Hilarious' **** (Scotsman
HARI SRISKANTHA
'Warm, intelligent comedy' (Fringe Guru)
FREE.
From 12 Midday until 6pm, on The Wynd (around the back of Cultivo Lounge) SG6 3EL.