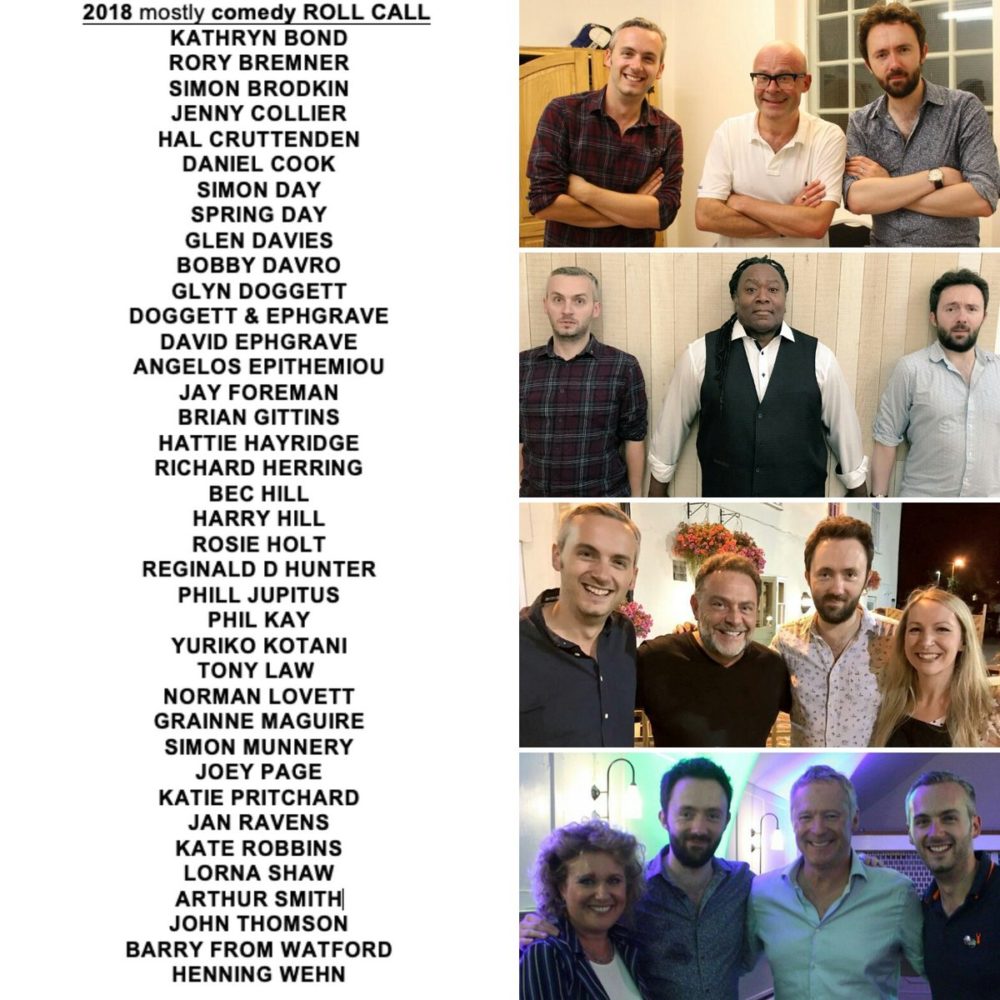 Thanks to everyone who darkened our doors in 2018 for making the tenth year of Mostly Comedy such a great one.

Finally, we're delighted to announce July's Hitchin Mostly Comedy Festival will include a performance from iconic 'people's poet' DR. JOHN COOPER CLARKE at Hitchin Town Hall; more details to follow soon.
Sign up to the mailing list for line-up news when it drops and to take advantage of our pre-sales. 

All the best, 
Doggett & Ephgrave.