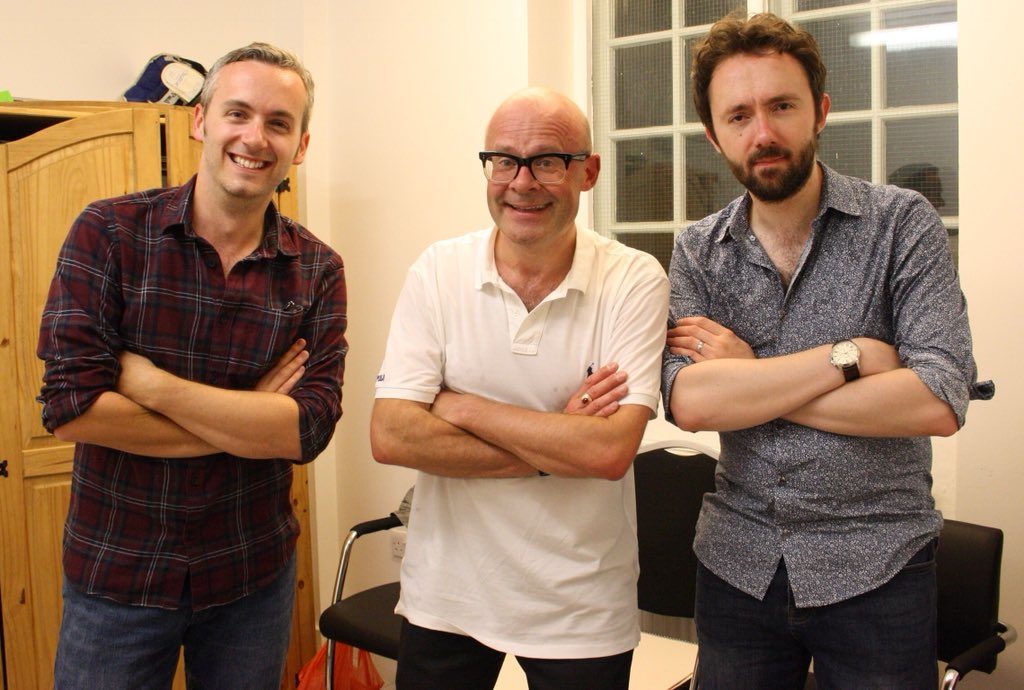 Thanks to everyone who came to our biggest sold out Mostly Comedy to date, with the legendary HARRY HILL and SIMON MUNNERY; we won't forget that gig a hurry!
Next up, we ten years of the club with the first ever Mostly Comedy Festival, hosting a week of gigs at The Sun and The Market Theatre from 16th to 20th July; see Upcoming Shows for more information (along with our other forthcoming bills). While 20th July's date with RORY BREMNER, JAN RAVENS, SIMON BRODKIN and BEC HILL has officially sold out, a small allocation for July's six Hitchin dates will be available via the Hitchin Festival Box Office from 7th June, or alternatively you can put your name down for returns on the door on the night.

Sign up to the mailing list for news on future line-ups and to take advantage of our pre-sales.

All the best, 
Doggett & Ephgrave.