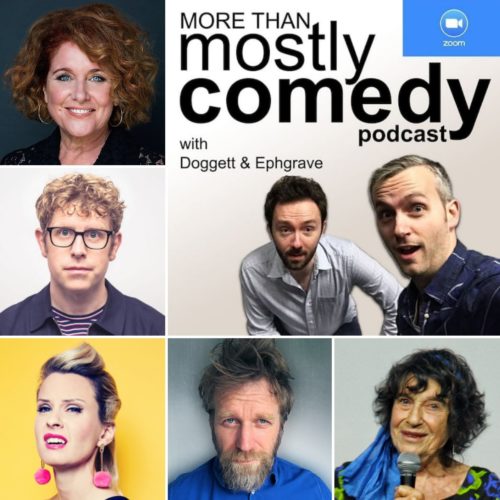 Mostly Comedy / Coronavirus Update (04.07.20)
While the status of live events is currently up in the air, we're still looking ahead to the Autumn, hoping for the best.
In the meantime, we've temporarily moved the club online by interviewing various acts via Zoom for our More Than Mostly Comedy Podcast (most recently ARTHUR SMITH, RORY BREMNER, The Bluetones' MARK MORRISS, BOBBY DAVRO, MARTIN TRENAMAN, DAN RENTON SKINNER and JAN RAVENS – which you can hear here).
July's confirmed Zoom interviews include JOSH WIDDICOMBE, TONY LAW, ANNA MORRIS and more (see the Upcoming Shows tab); tickets are just £5 for each, and your money will help protect Mostly Comedy's longevity in the process.
Until then, we'll keep an eye on government advice and, should the restriction on public events remain, we'll endeavour to postpone dates first before any outright cancellations, with the option for a refund should either instance arise.
Stay well, and we'll look forward to seeing you at a show soon.
Doggett & Ephgrave.