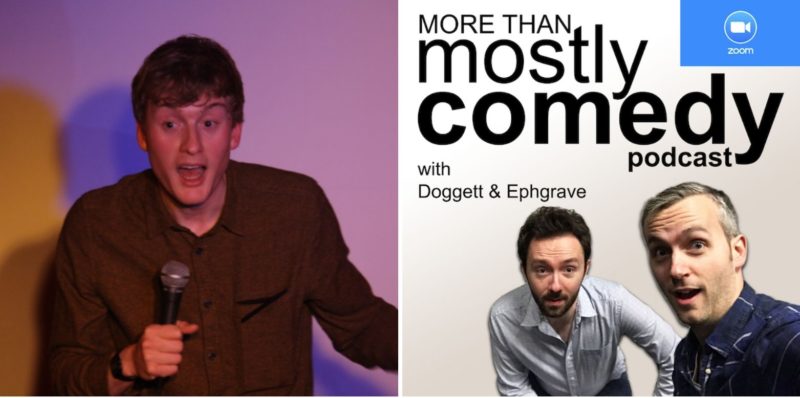 Mostly Comedy / Coronavirus Update (30.04.21)
While it's still early days, we're in talks with Hitchin Town Hall and – subject to the Government's roadmap out of lockdown remaining on course –  plan to reopen in July 2021 (dates TBA shortly).
This is subject to many caveats (and could be impacted by any further COVID-19 restrictions), but the odds are better than any time since we closed in February 2020. Rest assured, however: we won't reopen until we're confident it's safe to do so.
In the meantime, we've just announced another live ZOOMostly Comedy interview on 26th May 2021 with JAMES ACASTER that you can watch live for just £5 (mailing list pre-sale SAT 8th May at 9:00am; general sale MON 10th May at 9:00am, subject to availability).
You can listen to eleven new episodes of More Than Mostly Comedy Podcast recorded in 2020 with KATE ROBBINS, NORMAN LOVETT, ARTHUR SMITH, RORY BREMNER, MARK MORRISS, BOBBY DAVRO, MARTIN TRENAMAN, DAN SKINNER, JAN RAVENS, ANNA MORRIS, JOSH WIDDICOMBE and ISY SUTTIE and LUCY PORTER (listen here, or via your usual podcast provider; Isy's episode has just been made available).
You can also join our mailing list to be kept abreast of the situation – and donate to DONATE TO OUR JUSTGIVING PAGE, to help us protect the club through the COVID-19 crisis.
Stay well, stay safe, see you soon. D&Gx